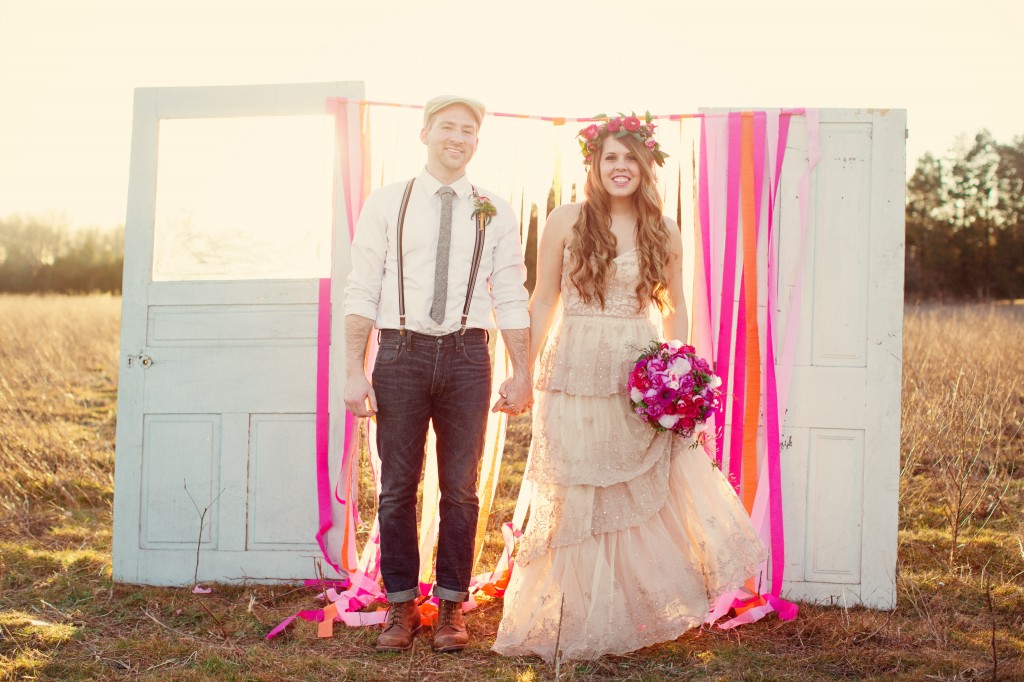 I must have played out a hundred or so different scenarios in my head before it really hit me, and I knew what I wanted to do. Olivia and I have a passion for film, photography, music, and rustic things among many other things, but taking photos of each other and of ourselves is something we love to do, so I really wanted to incorporate that into the proposal. Once I knew what I wanted to include, I then played out a few more scenarios in my head (as most guys tend to do) until it hit me, "A styled photo shoot". Olivia and I had always wanted to model for Lauren and Tim so it was the perfect idea! One morning in church I approached Lauren and Tim about the idea and I kid you not, Lauren jumped up in the air a few times! Now that I had a solid plan and my best friends on board I knew it was really going to be the perfect day!
Lauren and Tim spent a lot time styling the shoot, gathering other vendors to help make things for it, and we talked about the things we wanted to incorporate in the shoot so that it was Olivia and I, but in a way that Olivia wouldn't pick up on what was actually happening. Once the plan and date were set, it came up on us really quickly! We had a little scare because it was the same week that they were calling for the, "Mega Storm" that never showed up. The power of prayer is a beautiful thing! Saturday rolled around and it was 68 degrees and sunny! Lauren and Tim found the perfect spot to shoot earlier that day, so we packed up the cars and set everything up for the shoot! Once everything was set up we took photos for about thirty-five minutes or so and then it was time. I had made a scrapbook for Olivia of the past year and a half of our lives for us to look at on a blanket that we had set up. Once we made it through the scrapbook, I stood her up, tried to recite the speech I had for her (the streaming tears made it impossible), and then popped the question!
It truly was an amazing day and we'll never forget it! Another special thanks to our wonderful friends Lauren and Tim from Lauren Fair Photography for helping us make this day one that we'll never forget! I couldn't have done it without them and they captured every moment of it absolutely beautifully! Check out the full proposal story HERE!